Mail from Andus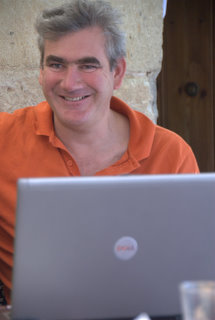 Kalimera Mike,
thanks for forwarding the Coca Cola/Mentos warning. I did not knew about that danger. Quite impressive. But I think that I am not to much in danger as I prefer some real stuff (Beer, Wine, Raki, Ouzo ..) which might be healthy as well. 😉
Hope you and Zoe are fine as well as the other friends from Nomad. We all miss you very much and we are still talking a lot about you and the nice energy you brought to 'your old Cappadocia' and our little Fairy Chimney Inn in Goreme.
In the meantime I continued to have EAS problems with my old Range Rover and just ordered a coil spring conversion kit to replace this comfortable but fragile system. (
http://www.brookwell.co.uk/acatalog/RangeRoverP38coilspringconversionkit2.html)
I just ordered it and had to pay twice the amount to Turkish customs ;-( but I hope to receive it the next days so I can hopefully get rid of this problem forever. I should have consulted Mike Miskis on that but I remember that he mentioned this option once you came back from your Iran trip.
Over here in Turkey I do have serious problems with the government who does not want to extend my work visa dispite the fact that I am living here for such a long time with my Turkish wife and investing in a little company. I am now fighting the windmills like Don Quixote and I started a court case against the government. They argue that we are not of any profit for Turkish economy and the development of tourism, so I am pretty much confused. Hopefully things work out within times.
I hope to see you again with some friends from Nomad one day and Gulcan, Unal an I send you and your friends all best wishes from Kαππαδοκία!
Andus