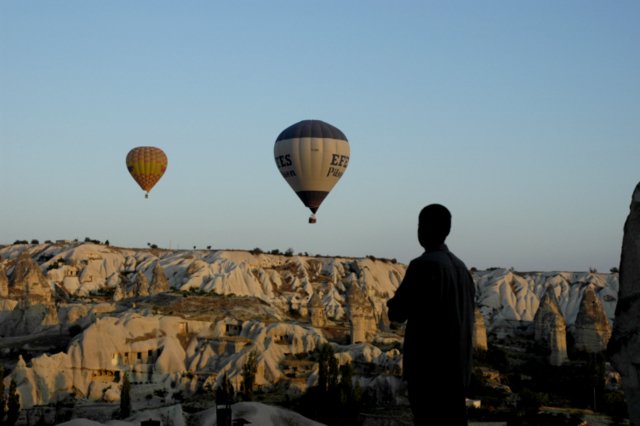 Δύο mail επικοινωνίας με τον Andus στο Goreme της Καππαδοκίας
1.
Kalimera Mike,
thank you for updating us with your new email address. Just now we have
Dimitriadis from sportshowtravel with his family who are arranging a 4×4
ralley to Capadocia in August. He said, that you recommended our place to
him and we are very happy for that. Thank you very much! Evcharisto 😉
How are you Zoe, Pano & Viki and your Nomad group? I hope all of you are
ok and I send you all my best wishes and greetings, also from Gulcan. Unal
is still in the army till the end of the year but he phoned today and also
sends his greetings to all of you,
All the best,
Andus
—————————————————————————-
Cappadocia Academy Guesthouse
'FAIRY CHIMNEY INN'
Güvercinlik Sokak 3/7
Aydinli Mahallesi
TR 50180 Göreme
Nevsehir, Turkey
tel. ++90.384.2712655
fax. ++90.384.2712862
mobile & email ++90.535.3739233 (Gülcan Emge >> gulcan@fairychimney.com)
mobile & email ++90.533.2507883 (Andus Emge >> aemge@fairychimney.com)
——————————————————————————-
2.
Hi Mike,
nice to hear form you and that you are still so active travveling.
Sorry to hear about the accident of your friend with his Land
Cruiser. Hope he is ok.
It sounds nice that you like to go to Trabzon and going further
towards the Ararat and Van region. I am getting jealous and wish I
could join…
Anyway, of course you are welcome over here in Göreme when ever you
like around the middle of August.
Keep me informed. Is there anything on that trip on the Nomad website
yet?
Greetings & best wishes,
Andus